Chekko Cold Pressed Unrefined Oils
Natural Chemical Free Oils made in Wooden Ghani
Why Chekko
Healthy

Naturally Processed with safe and transparent ingredients

Hygienic

Made in ISO 22000, HACCP, FSSAI, GMP certified Factory

Tin Packaging

Packed in environment friendly recyclable Tin Containers

Free Shipping*

Free Shipping for all orders above Rs.349 within India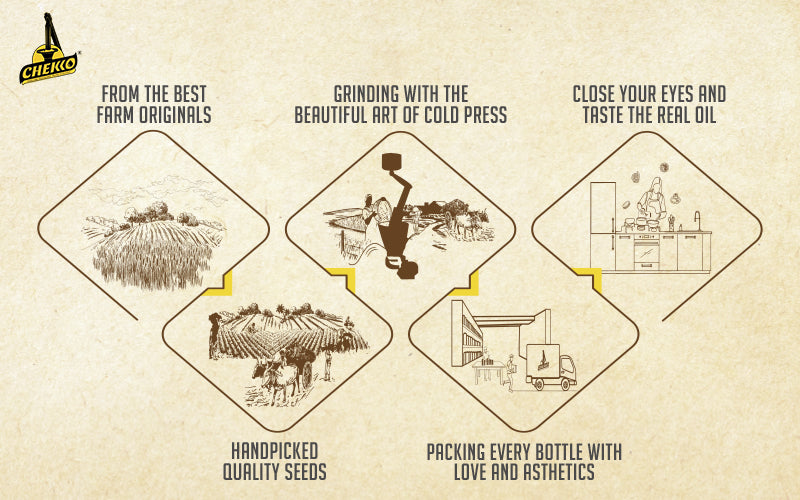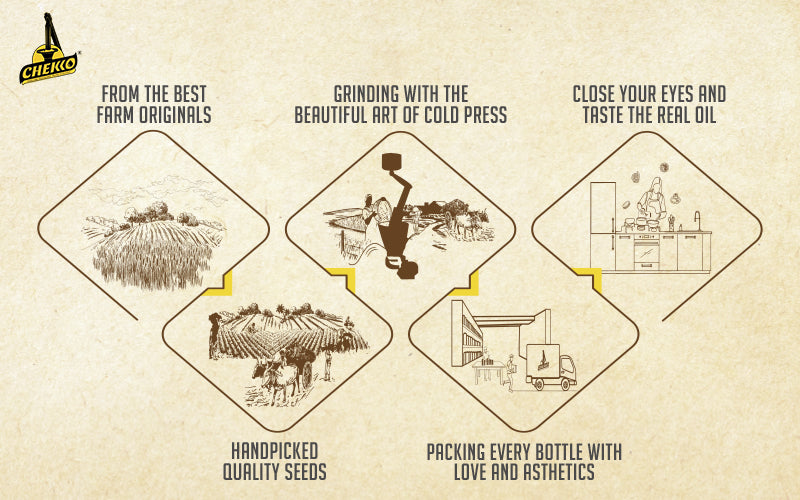 Chekko Brand Story
Origins of Chekko
"Perumayee, a young grandmother in her early 60's at one of the villages of Southern India, always had a dream to serve the people. The best way she thought of achieving that greater purpose was by serving pure food. The old lady dressed in a red yellow saree used to meet the farmers from distant villages, assured them to buy their best quality farm originals at generous prices. She ground those handpicked seeds with her hands using a traditional wooden cold press, an art she learnt from her father. With a careful observation she filtered the oil under the perfect sun. She fondly used to say, when you close your eyes and taste the real oil, the aroma and the taste shall remind you of the land, the raindrops and the climate where the seeds were harvested. With that art being passed on to the family, Chekko was created to serve pure oil to humanity."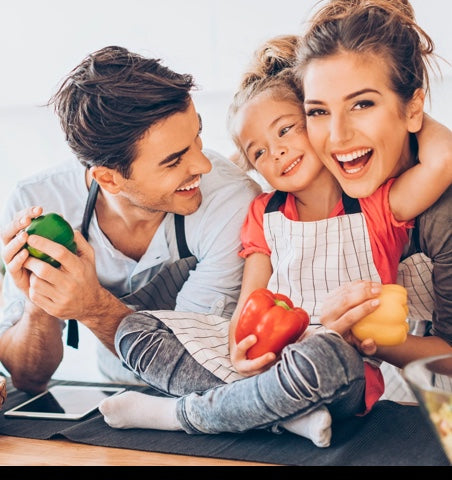 Chekko Oils
Uncompromised
Food, Home, Clothes have always been the basic needs even so food has always made it to the first importance. Dont deny yourself the luxury because food is always worth it. Spending your days with food take a moment to relish the quality, taste and satisfaction we can provide you with. Dont deny yourself this simple pleasure. Dont settle for less, dont compromise. Because with us we want you to have the best . And Stay uncomprmised.
Shop Now
Premium Brand For Healthy Life
1. Healthy

Filling your tummies health needs  while your tongue screams for a burst of flavour ? well explore with us ; Chekko. The magic we can work with your food because next time don't forget to tick off taste and health on your food list. 

2. Hygienic

Clean kitchen floors ? Neatly arranged pantry ? Hygienic oil ?........... Oh wait ! haven't thought about it ? Well think now because with us, we give nothing less.

3. Packaging

Elegant, easy to use, environment friendly, and safe to use … ladies and gentleman because with chekko we present to you the most sustainable packaging you could dream of. Guess it is a goodbye to those plastic bottles!

4. Natural

Mindful eater or the person to rapidly gobble up ? doesn't matter' because with chekko no matter how you eat you will feel the originality and purity that everydop of chekko carries from us to you.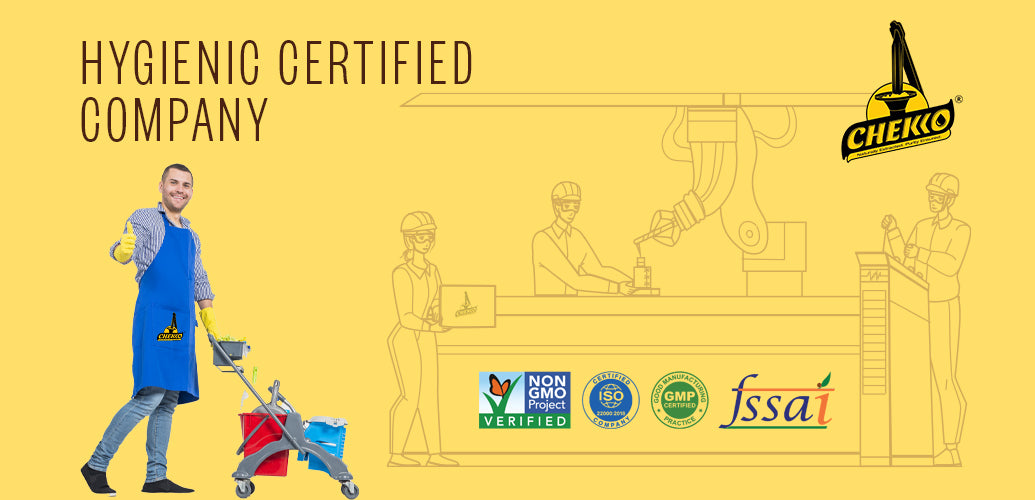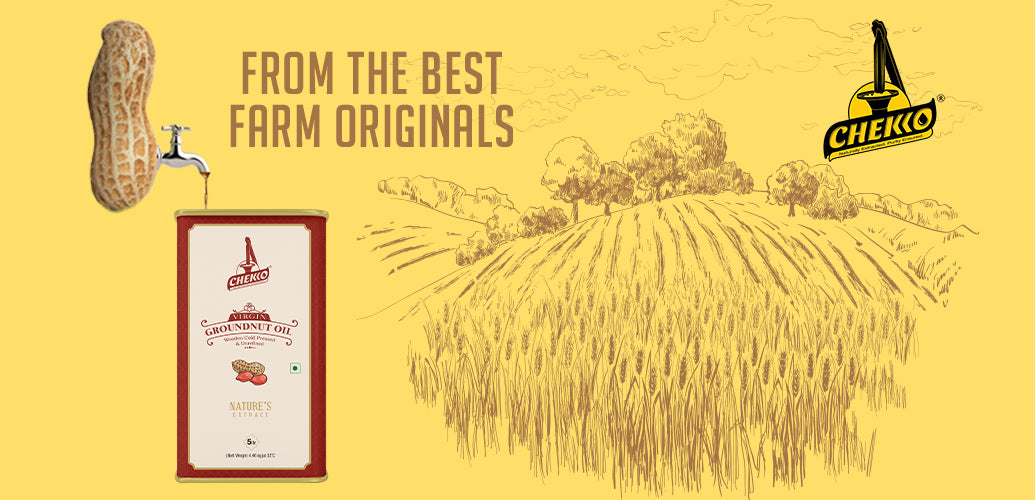 Testimonials
The current scenario out there with all the fake claims is making it hard to really find the genuine products, this is really cold pressed and as a good natural aroma. Must try if you care about your health.

Madhav
Nice product with good aroma of peanuts, light to eat, nice taste, using since 1year, till now 10 liters has been used in our house, as i am having cholesterol problem, it never felt me heavy in fried or other eating items .

Aman Goel
Very pure groundnut oil, good for cooking. by using this oil food are so tasty too

Mohanasundari
We have ordered for the first time and it's a great experience with the taste and aroma when the lid was opened it gives a good smell. Now we are continuing this product. Thank you for such a great product for the sake of healthy lifestyle...

Author's name
Bought is for first time and looks good. Oil is thick and we can smell aroma of peanuts.Good for someone planning to use unrefined and unfiltered oil. does not look like it has been adulterated

Sunil D
Genuine with good quality and aroma. Packaging was also good.

Ankit