Chekko Cold Pressed Virgin Coconut Oil
Regular price

MRP: Rs. 165 / ₹ 165

Regular price

Rs. 165 / ₹ 165

Sale price

Rs. 165 / ₹ 165
Traditionally Extracted Pure Wooden Cold Pressed Virgin Coconut Oil from first grade, high-quality Coconuts.
Virgin Coconut Oil is the Healthiest Oil on Earth, a natural balancer of the energy of movement and energy of digestion or metabolism. Chekko Cold Pressed Virgin Coconut Oil is extracted from fresh, pure and high-quality sulphur free matured coconut, it has fantastic superpowers to nourish the body and soul.
Uses and Benefits of Virgin Coconut Oil
Wood Pressed Virgin Coconut oil increases your metabolism.
Mara Chekku Coconut oil can be a powerful weapon against bacteria in your mouth that causes dental plaque or tooth decay and gum diseases.
Relieves skin irritation.
A wonderful moisturiser for legs, arms and elbows repairs cracked heels.
Heals wounds and fights against infections.
Cold Pressed Virgin Coconut oil is a natural deodorant that contains no chemicals
It's a quick energy source and regulates your appetite.
Other uses of  Kachi Ghani Virgin Coconut Oil
Used in baking.
Used for high heat method cooking like frying.
Used in body massage.
Used for hair and skin.
Some Popular dishes to try with Wooden Pressed Virgin Coconut oil
Spiced potato filling.
Fish fries
Egg roast
Crabs, prawn curries and roast
A must in Kerala cuisine, used for preparing savouries and main dishes.
Why Chekko Wooden Cold Pressed Virgin Coconut Oil?
The

 

traditional wooden press

 

method provides Pure Cold Pressed Coconut Oil.
The non Heating method

 

preserves the goodness of Coconut

 

and its health benefits.
Hygienic packaging with

 

eco-friendly metal tin.
Free from Preservatives, Trans Fat, Artificial colours.
More naturally aromatic and adds taste to the dishes.
All our products are from

 

Non – GMO seeds, free of artificial.
Global quality control

 

and hygiene practices are followed for each product

 

ISO -22000.
Manufactured and Marketed by:

Agamahil Natural Products Private Limited,

1/56.1, Marukkalampatty, Puthur Kil Mugam, Namakkal, Tamil Nadu - 637212
Country Of Origin
Share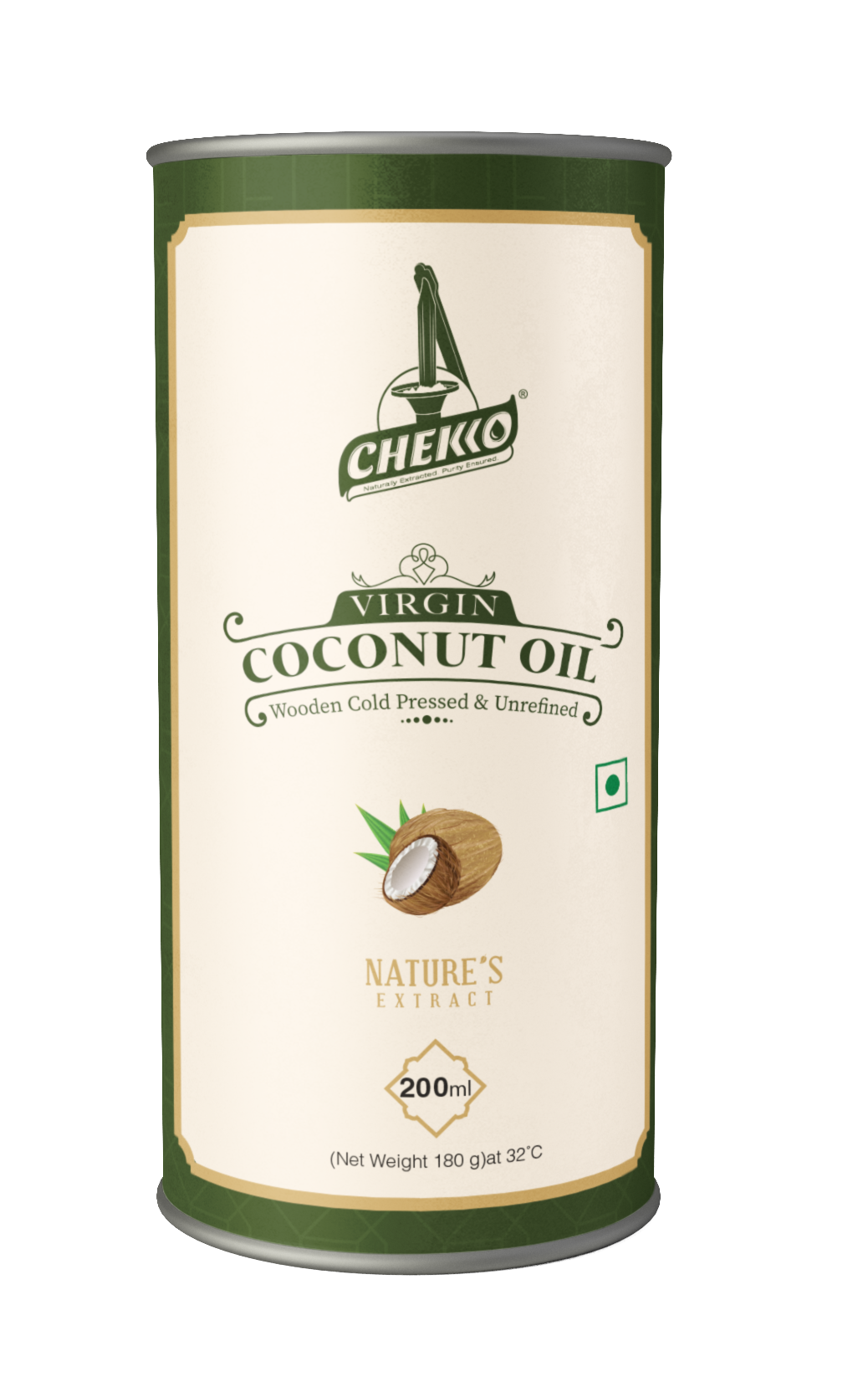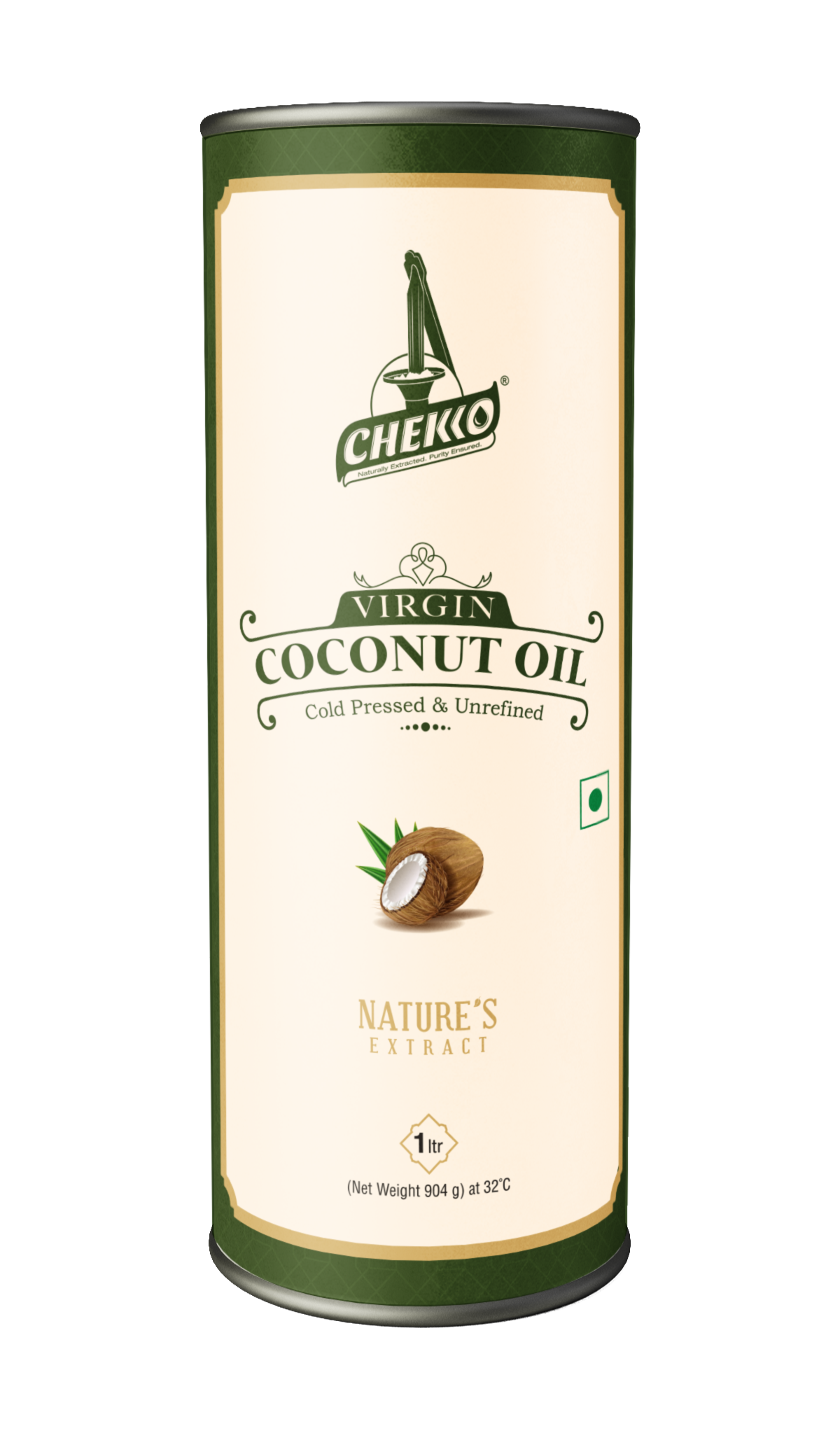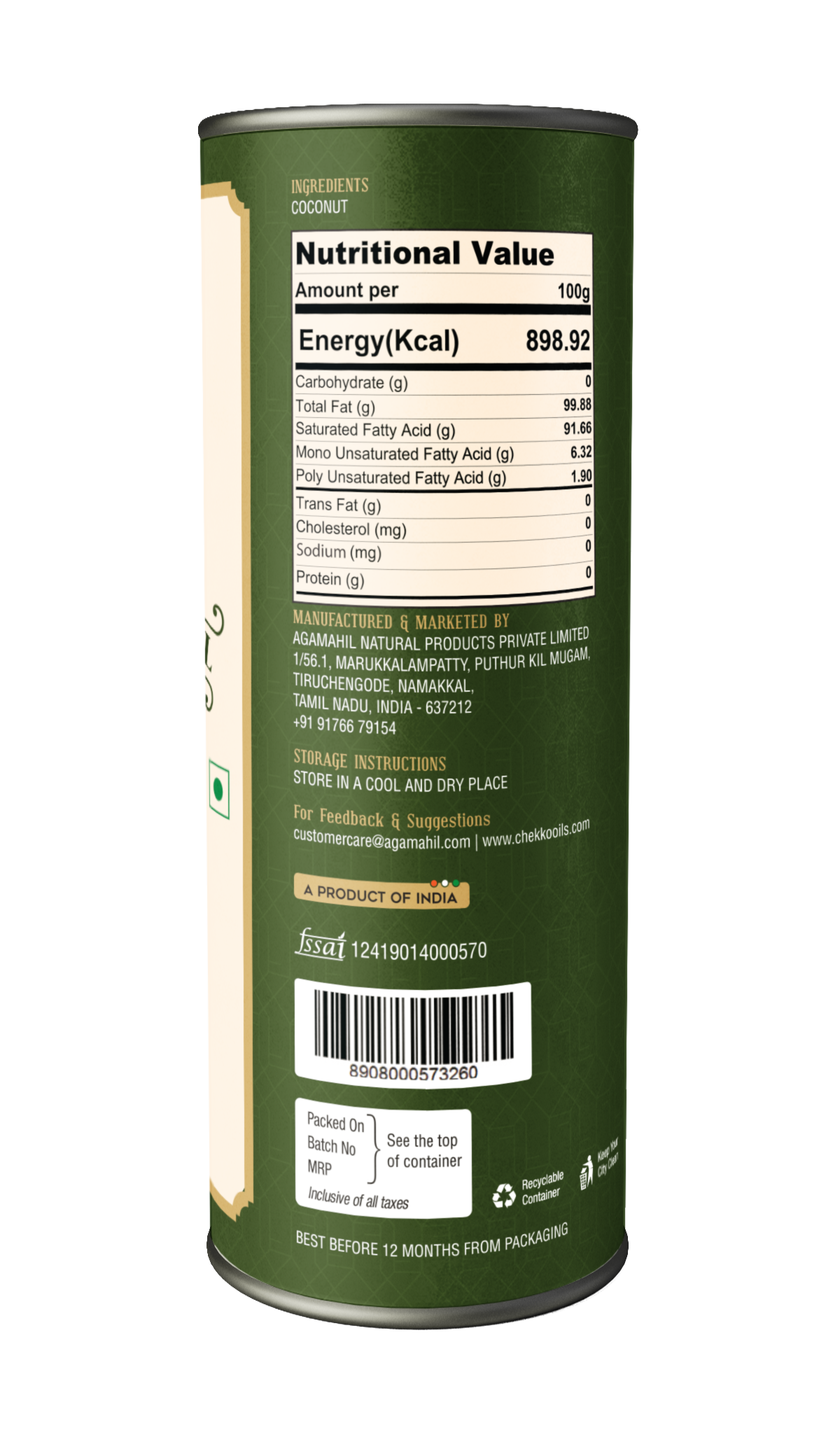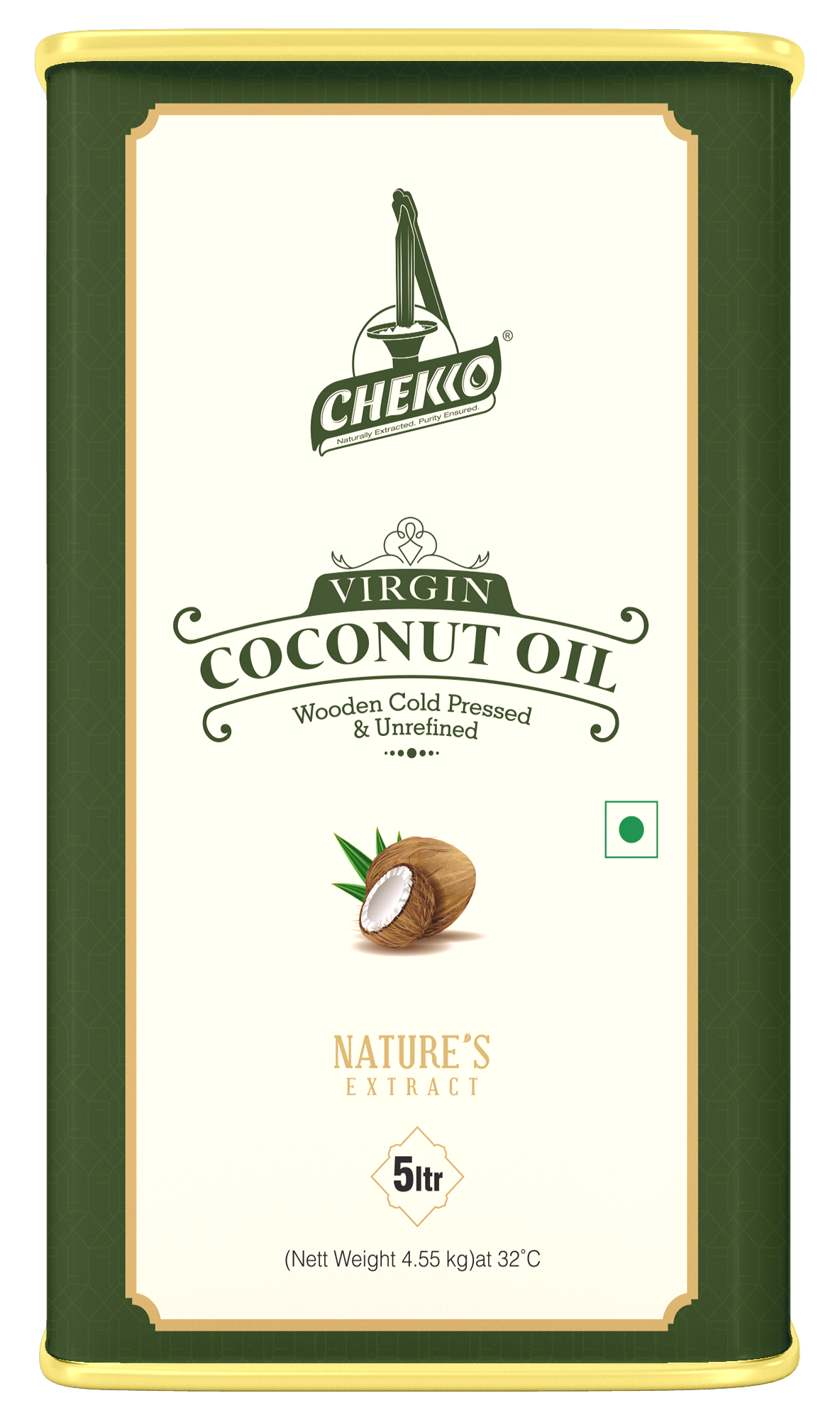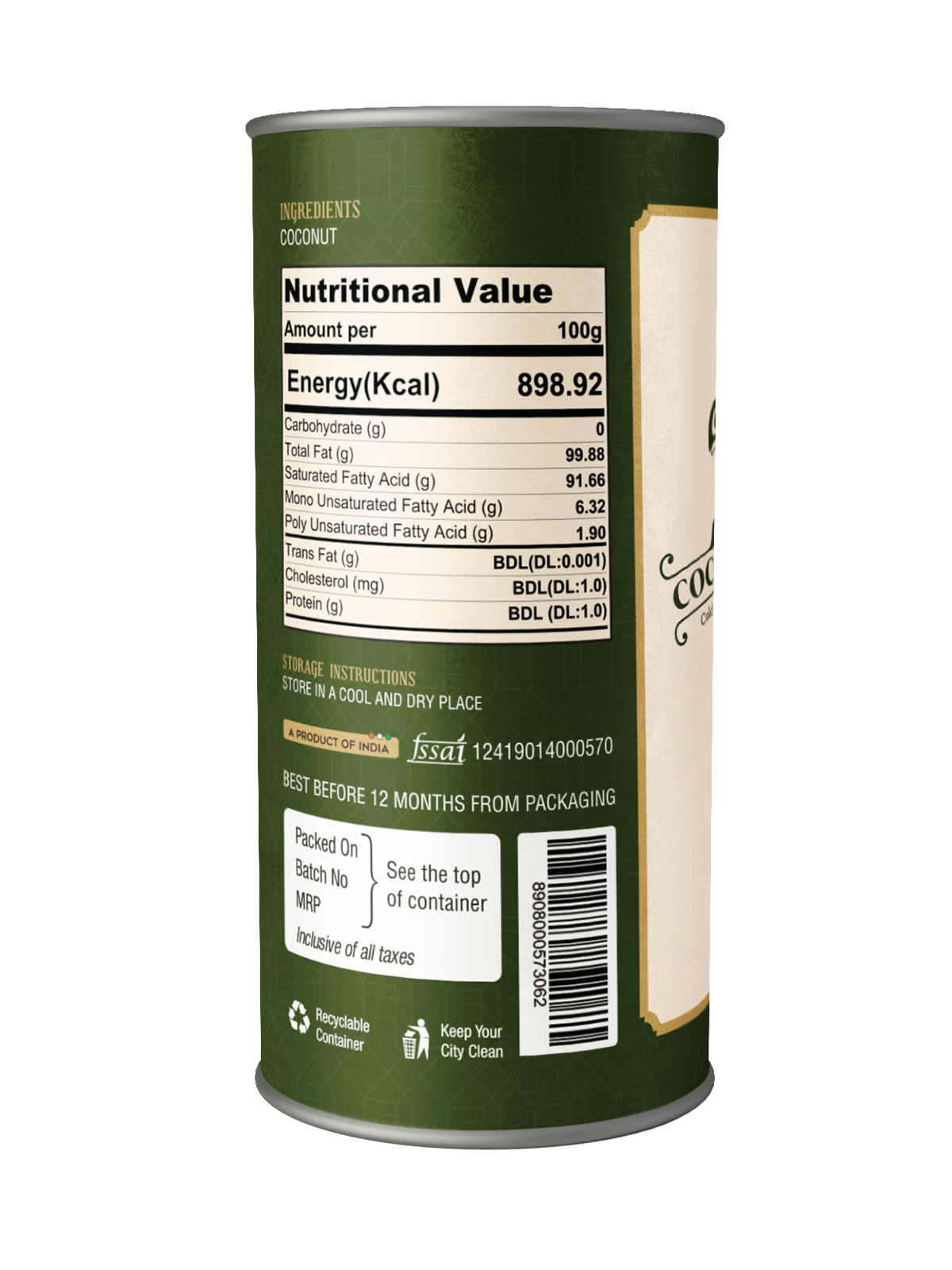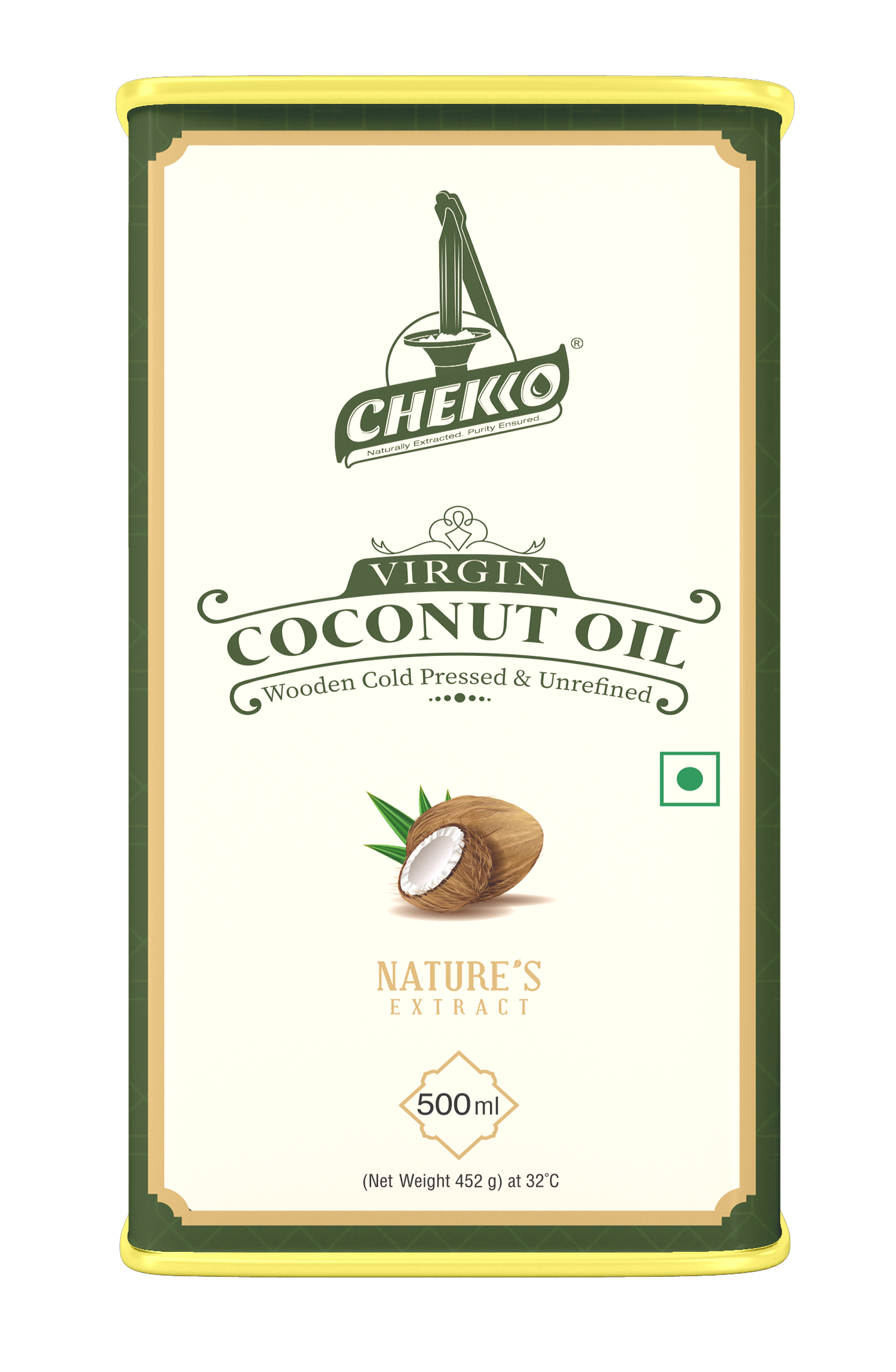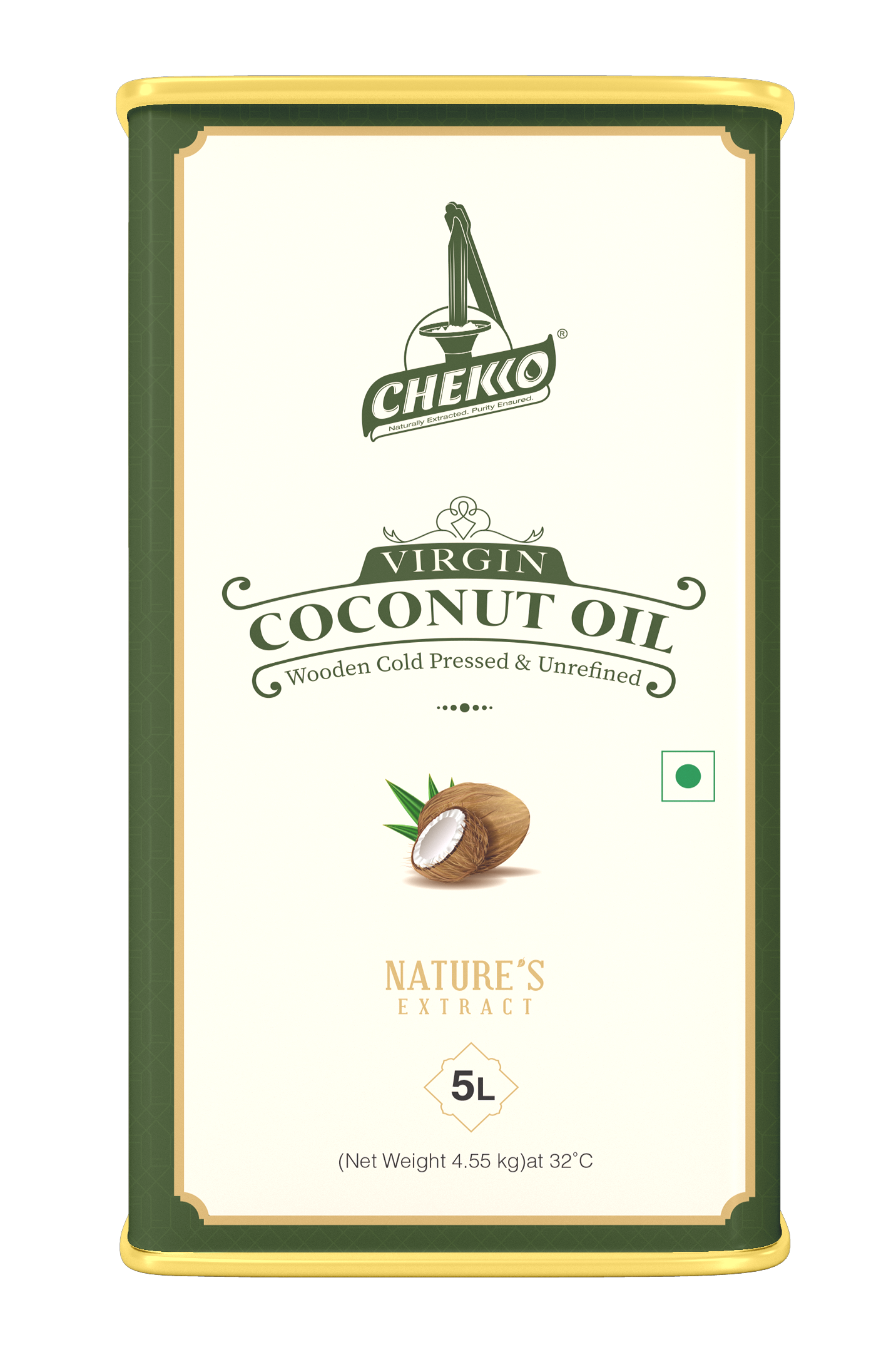 Nice
This oil is very good I'm using for oil pulling, cooking frying and hair body one oil multiple uses
Chekko Cold Pressed Virgin Coconut Oil
Chekko Cold Pressed Virgin Coconut Oil
Why Chekko
Healthy

Naturally Processed with safe and transparent ingredients

Hygienic

Made in ISO 22000, HACCP, FSSAI, GMP certified Factory

Tin Packaging

Packed in environment friendly recyclable Tin Containers

Free Shipping*

Free Shipping for all orders above Rs.349 within India