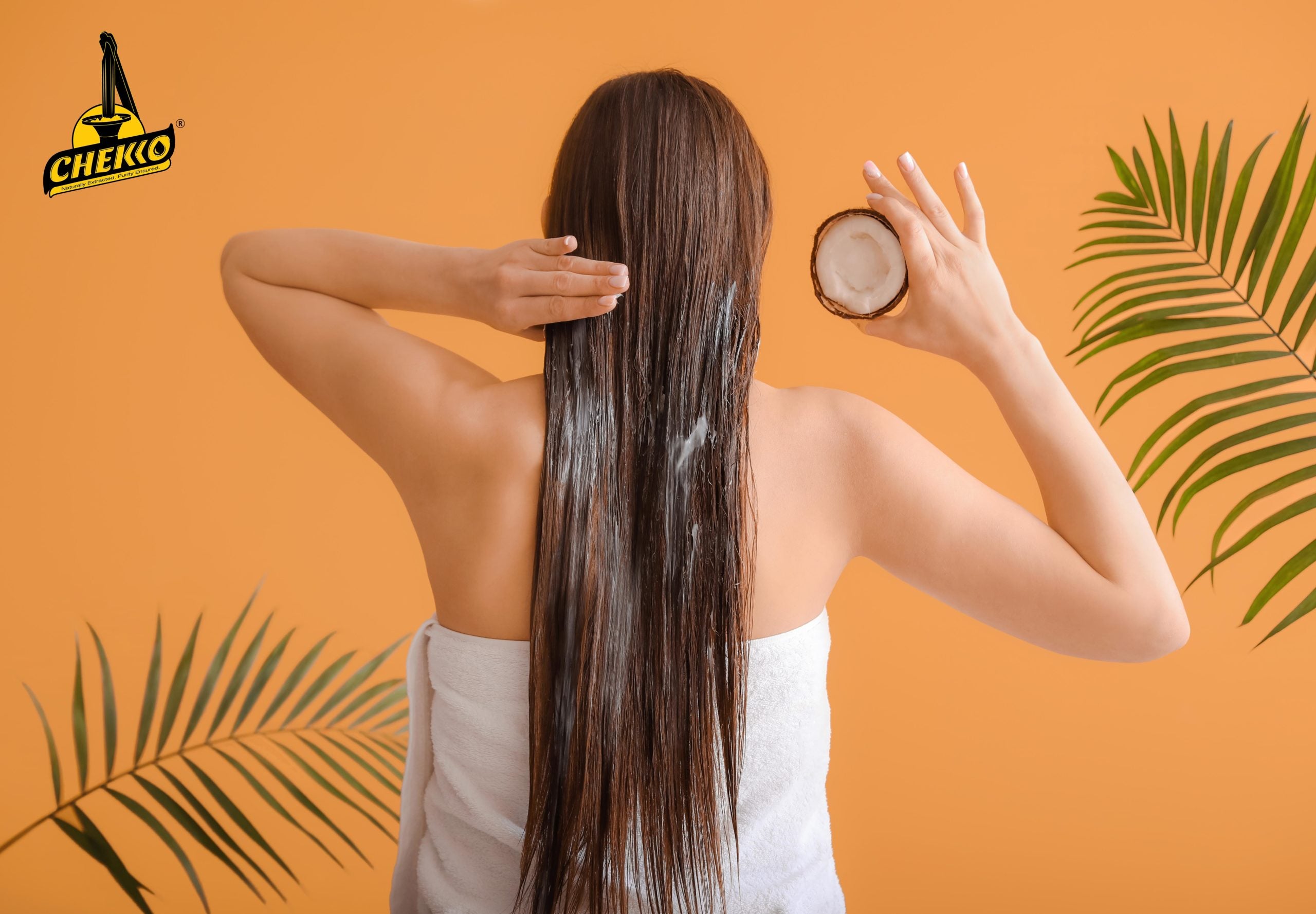 3 Super Qualities Of Cold Pressed Coconut Oil and Its Health Benefits
Heena Pathan
The three main characteristics that hold attention when you think about Cold Pressed Coconut Oil or Virgin Coconut Oil is its essential goodness, exotic aroma and subtly sweet flavour. Have you ever sighed deeply before zealously pouring it out into the cooking pan? People who use Cold Pressed Virgin Coconut Oil for cooking, and their diet will recognise the sense of sustained energy, balance and vitality. In the Cold Pressed Virgin Coconut Oil manufacturing process, denaturation of natural nutrients is not possible due to the less heat application and simple, not harsh chemical-free processing techniques.
WHAT IS COLD PRESSED VIRGIN COCONUT OIL?
The oil extracted from fresh copra is the meat before any drying process, which gives a more pronounced flavour.
COLD PRESSED COCONUT OIL USES
There are many ways coconut oil could be helpful other than cooking; they can be useful around the home in a beauty regimen, treating open wounds, hair care different daily health needs. Interestingly, Adding a spoon of coconut oil into your coffee will positively affect more than one part of your health. Coconut oil for teeth is an effective weapon against bacteria. Swishing the coconut oil for 5-20 minutes in your mouth, an Ayurvedic practice known as oil pulling will reduce the bacteria with a history of more than 4000 years, as a natural mouthwash. Virgin Cold Pressed Coconut can be the best choice to make your homemade mayonnaise.
HOW TO USE COLD PRESSED COCONUT OIL           
Virgin coconut oil is the best to cook vegetables and make curries quickly in a minimal amount with relatively high heat. If you wonder if virgin coconut oil helps in weight loss, some fatty acids in the oil can reduce appetite and increase fat burning. They appear to be effective at reducing belly fat. 

COCONUT OIL IN EMPTY STOMACH
Coconut oil contains medium-chain fatty acids that enhance the immune system to fight bacteria that cause infections. Consuming coconut oil in an empty stomach reduces inflammation in the gut due to a sensitive stomach or even eating wrong. It is also proving to ease digestion, and it's a boon for people who suffer from digestive disorders like stomach ulcers, irritable bowel syndrome. The fatty acids in coconut oil provide quick energy to your body and brain.
HOW TO USE COCONUT OIL FOR HAIR?
People in the coastal and tropical regions have been using this supernatural oil for centuries to hydrate and accelerate robust and lustrous hair growth. It is also used as a shaving lotion, body moisturiser and a fantastic deep conditioner. 
Pure virgin coconut oil helps the outer part of the hair, consisting of dead cells, retain moisture by acting as a protective substance. Going natural here results in smooth, less curly hair, slowing down hair thinning and hair loss by preventing protein loss. Thus, in turn, avoiding the breakage of hair. Coconut oil for dry scalp is an excellent choice to treat dandruff effectively.
VIRGIN COCONUT OIL FOR SKIN
Cold pressed coconut oil for the skin is an age-old one-stop remedy. It reduces the dryness, locks the moisture in, removes impurities and helps to soothe skin irritations. Coconut oil provides protective support helps in guarding the skin against environmental toxins and dirt. It also minimises the fine lines and wrinkles; it will diminish the signs of ageing when used regularly, with antioxidants and phytonutrient components. Coconut oil for the face can help boost your nutrient factor and fight against environmental stressors.
COCONUT OIL ALONG WITH A PERFUME
Wet skin indeed holds onto oils better than dry skin. After the shower, add some pure virgin coconut oil to your skin, then layer your fragrance on top. This will help and give the scent something to cling to, making your perfume last.
Choose Cold Pressed Coconut Oils for a healthier body, mind and soul.
Use CODE – CHEKKO05 and Get 5% DISCOUNT on your purchase.
Try our Chekko Cold Pressed Virgin Coconut Oil NOW!